ECS
High vacuum dedusting filter units for pneumatic conveying and central vacuuming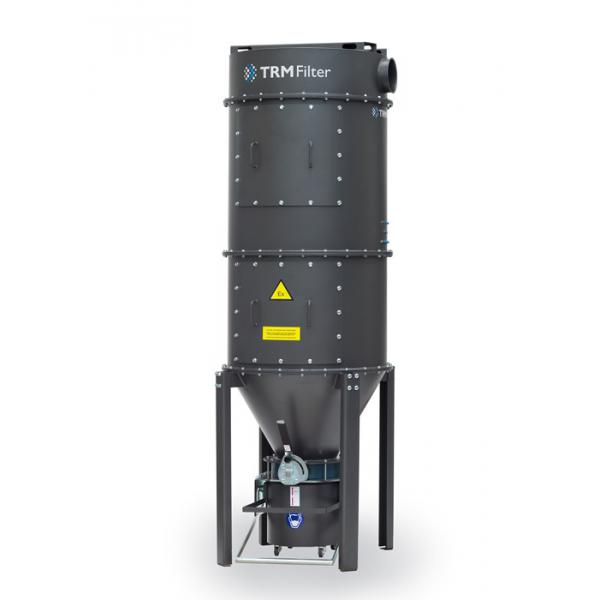 Air flow

0 – 3.000 m3/h

Pressure

-50 – +200 kPa

Ex Protection

0 – 4 *

Containment

1 – 3 OEB
* 1 - MIE>3 mJ / 2 - St1@MIE>3 mJ / 3 - St2@MIE<3 mJ / 4 - Hybrid mixtures
ECS high vacuum dust collectors for central vacuum system
In vacuum dedusting processes including hybrid mixtures or hoovering from your production floor, vacuum resistivity of the dust collector, optimal piping systems and explosion protection distinct industrial needs from basic functionality. TRM Filter provides ECS high vacuum dust collectors to -50 kPa vacuum alongside design support to the system lay-out.
Z oddajo podatkov preko kontaktnega obrazca potrjujete, da ste seznanjeni z namenom in pravili varovanja osebnih podatkov. V podjetju TRM Filter vam zagotavljamo, da bomo tukaj zbrane osebne podatke uporabili izključno za namen posredovanja odgovora in bomo z njimi ravnali skladno z veljavno zakonodajo in našimi Pravili varstva zasebnosti.
Product characteristics:
Flow rates up to 3000 m³/h at vacuum to -50 kPa in a compact central built
Explosion protection for dusts and hybrid mixtures up to Kst 500 bar*m/s
Operating energy efficiency with optional Rotatronic Control,  smart filter cleaning technology
Filter media from ePTFE and nanofiber materials
Choice of secondary filters: HEPA or activated carbon
Stainless steel and other materials
Perfection in dedusting vacuum systems critically relies on the piping system lay out. It further incorporates documented solutions to potential explosion protection issues. TRM Filter is happy to develop vacuum system concept and to provide the system to you. Are you ready to engage in the process?