ECO
Explosion-resistant dust collector for medium flow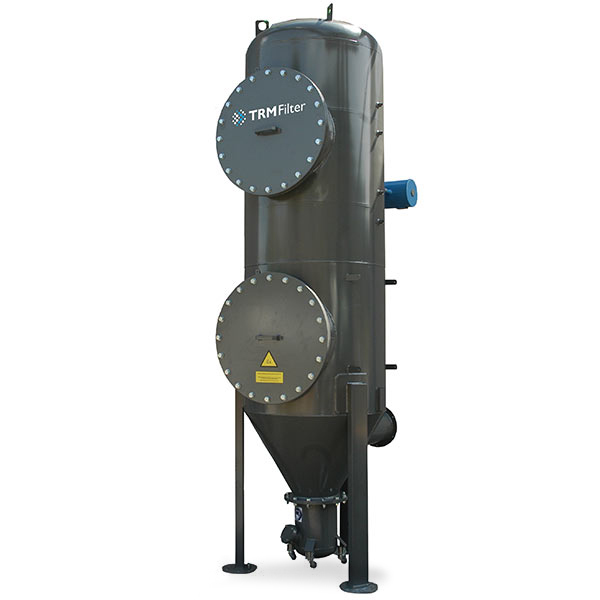 Air flow

1.000 – 10.000 m3/h

Pressure

-100 – +1400 kPa

Ex Protection

0 – 4 *

Containment

1 – 3 OEB
* 1 - MIE>3 mJ / 2 - St1@MIE>3 mJ / 3 - St2@MIE<3 mJ / 4 - Hybrid mixtures
ECO Explosion-resistant dust collector
In some cases, the best explosion protection solution is to build the dust collector so strong that it resists maximum explosion pressure. TRM Filter's ECO Explosion-resistant dust collector represents such a rugged and reliable choice.
Z oddajo podatkov preko kontaktnega obrazca potrjujete, da ste seznanjeni z namenom in pravili varovanja osebnih podatkov. V podjetju TRM Filter vam zagotavljamo, da bomo tukaj zbrane osebne podatke uporabili izključno za namen posredovanja odgovora in bomo z njimi ravnali skladno z veljavno zakonodajo in našimi Pravili varstva zasebnosti.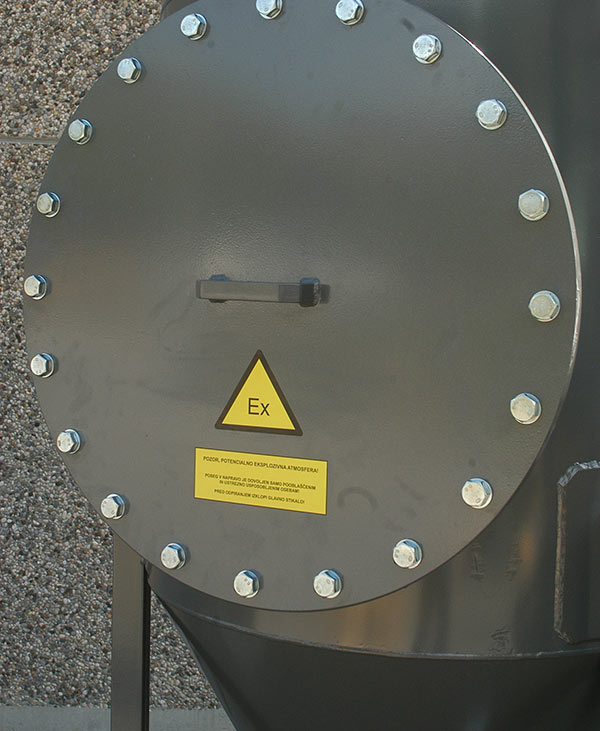 Long operating time spans between filter media changes with the optional Rotatronic Control, smart filter cleaning technology.
Compact built with integrated secondary filter stage section – HEPA or activated carbon.
Low maintenance cost compared to active explosion protected alternatives.
Configurable to demanding conditions such as high temperature. Available from stainless steel.
Perfection in dedusting of explosible dusts calls for the most endurable and most simple solution of constructive explosion protection in the light of complex constraints. TRM – Filter masters the full set of relevant solutions in the field. Are you ready to test us with your specification?