Filtration Efficiency Cartridge Design
Filtration efficiency and filter performance by proper choice of filter materials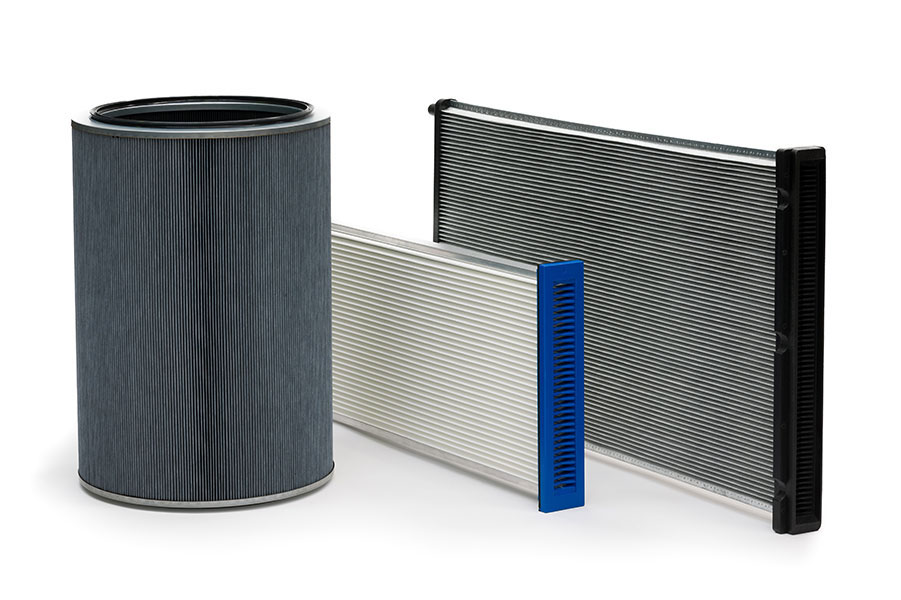 TRM Filter cartridge design for highest filtration efficiency
A long lasting high performance of filter media in cartridges can be accomplished by a proper choice of filter materials. TRM Filter selects and evaluates filter materials for surface filtration of even sticky, moist, hygroscopic, agglomerating and bridge-building dusts. TRM Filter manufactures high performance filter cartridges.
Lasting Performance of Filter Cartridges
Lasting performance of filter cartridges in process and process equipment sometimes is also a matter of endurable cartridge construction to the process conditions. We routinely conceptualize and develop filter cartridges for the most demanding conditions.
Perfection in dedusting of demanding filtration challenges may be a matter of taking a deeper look into your specific dust separation challenge and the environment it occurs in. TRM Filter has all means established to solve the issues with you. Are you ready to engage in the process?