ECH
Occupational Hygiene Dedusting Filter Units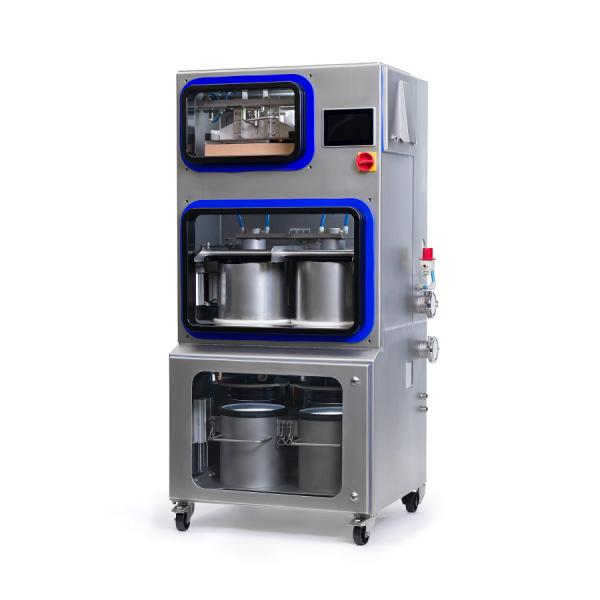 Air flow

0 – 1.000 m3/h

Pressure

-30 – +100 kPa

Ex Protection

0 – 4 *

Containment

1 – 5 OEB
* 1 - MIE>3 mJ / 2 - St1@MIE>3 mJ / 3 - St2@MIE<3 mJ / 4 - Hybrid mixtures
The ECH Occupational Hygiene Dedusting Filters for a safe workplace
Safe and reliable containment in OSD manufacture as well as powder handling with the ECH Occupational Hygiene Dedusting Filters is readily available to you. Systems are built in economic containment configurations that are designed in a staged response to the requirements for precise & reliable containment. These configurations embrace a specific recommendable functional scope beyond containment provisions.
Z oddajo podatkov preko kontaktnega obrazca potrjujete, da ste seznanjeni z namenom in pravili varovanja osebnih podatkov. V podjetju TRM Filter vam zagotavljamo, da bomo tukaj zbrane osebne podatke uporabili izključno za namen posredovanja odgovora in bomo z njimi ravnali skladno z veljavno zakonodajo in našimi Pravili varstva zasebnosti.
Safety is designed into the ECH Occupational Hygiene Dedusting Filters: Their reliable and precise containment is defined from the applications' risk-based hygiene design targets.
Continuous dedusting operations, avoidance of batch- to-batch carry-over, loss prevention of dusts are some of the operational specifics that are mostly intertwined with specific hygiene target levels.
With five economic containment configurations the ECH filters are marrying precise and reliable economic system designs with operating functionality in as simple and economic a risk-adjusted design as conclusive.
Perfection in dedusting your high containment solids process needs within your pharmaceutical formulation or as part to your critical process plant supplies is just a matter of communicating your requirements with us. Are you ready to engage in the process?