Explosion Protection
Explosion protection of dusts and hybrids in seamless fit to process hazard analysis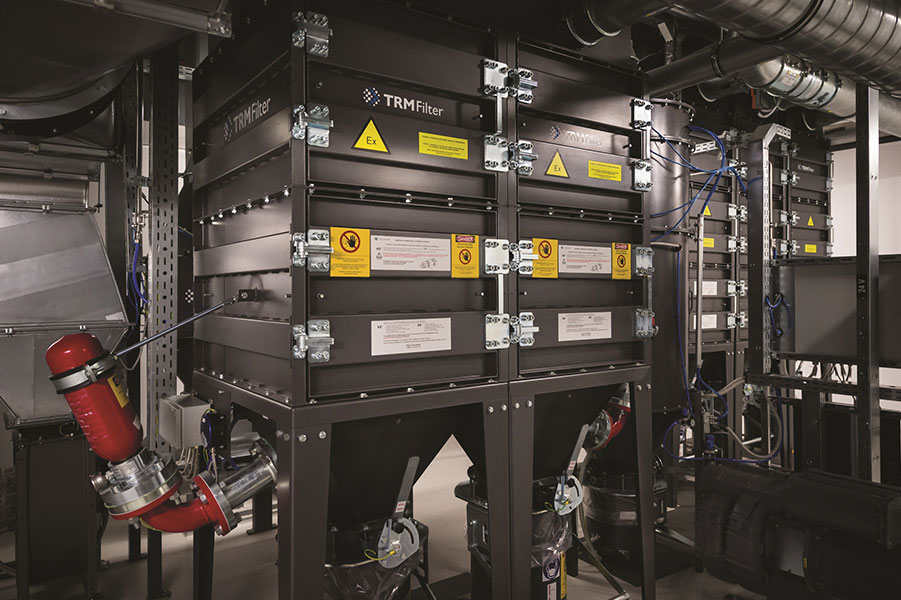 Explosion protection of dust collection systems
The explosion protection of dedusting filter systems is well described in VDI 2263 part 6 and part 6.1. It remains cumbersome for operating companies to define the need and measures to reduce risks to an acceptable residual level. To ensure adequately protected processes the entire process space for explosible dusts and hybrid mixtures needs to be analyzed. Protective measures need to be synchronized. But first of all, for all who are not frequently dealing with process hazard analysis, explosion protection certification of ATEX compliance describes the protection of the process space. It may not be confused with electrical and equipment certification for installation in zoned areas.
Understanding the Requirements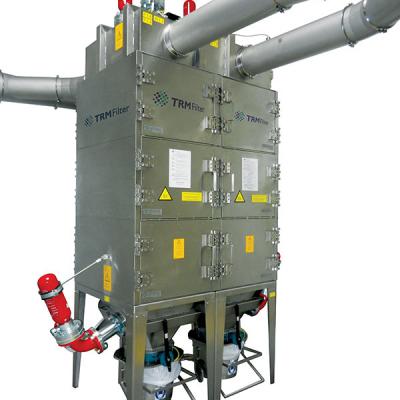 Explosion protection requirements as described in the process hazard analysis are defined by occurrence and duration of explosible media (process driven), explosion characteristics: kinetics Kst, maximal explosion pressure Pmax and minimal ignition energy (MIE) and effective ignition surce.
Perfection in dedusting of explosible and combustible dusts and hybrid mixtures demands a coherent approach to the definition and implementation of explosion protection means. The definition and implementation process can be manageable for you. TRM Filter provides you with all information, directs you to all necessary documentation and delivers comprehensively certified dedusting systems. Are you ready to engage in the process?